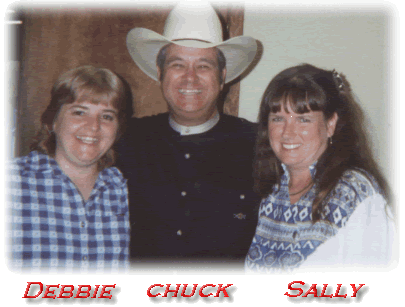 Sally and Debbie have been best friend since 3rd grade. They combined their talents
and the latest technology about two years ago and formed their group "Best Friends".
While performing on the Opry shows, Sally met Chuck and started singing duets with
him. Debbie attends the Opry shows with Sally and they became friends with Chuck. He
joined the group last year and they have been playing country, polkas, waltzes,
gospel and old time rock and roll for private parties, restaurants and various
functions such as nursing homes, charities, and churches. They are in the process of
setting up a web page so come and visit "Best Friends" at www.bestfriendsband.com.

NOW AVAILABLE FOR PUBLIC OR PRIVATE BOOKINGS
RESTUARANTS*CLUBS*DANCE HALLS*WEDDINGS*ANNIVERSARIES*COMPANY PARTIES
Or for more information, call Sally - 830-379-1104 or Debbie - 830-379-5027